The President's Advisory Committee (PAC) was inaugurated at NIR-91 in Aberdeen. It exists to carry out a number of specific functions in addition to a providing general advice to the President on various issues. Foremost among the defined functions is the annual election of the Tomas Hirschfeld Award winner. The original rules governing the composition and election of PAC members were modified at a meeting in Chambersburg in 1998.
The PAC currently comprises the following:
Immediate Past President of ICNIRS – this person acts as president of the PAC (2021-2025)
Tom Fearn
Immediate Past President of the PAC
Ana Garrido Varo
Convenors of the last two ICNIRS conferences 2019 & 2021
Roger Meder and Hongfu Yuan
Executive Committee members
Soren Engelsen, Dolores Perez Marin, Peter Tillmann, Sirinnapa Saranwong
Eight elected members
Elected members 2021-2025: Anna Sandak, Tiziana Cattaneo, Vincent Baeten and Longhai Guo
Elected members 2023-2027: Hoeil Chung, Douglas Fernandes Barbin, Daniel Cozzolino and Nancy Cao
---
Roger Meder, Conference President for the past ICNIRS Conference (2017-2019)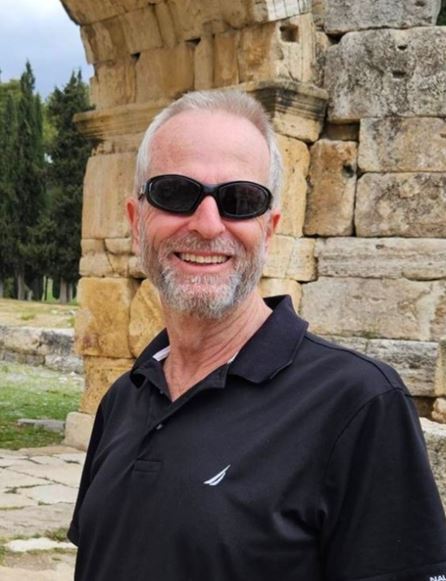 Professor Roger Meder is a New Zealand chemist and physicist with specific expertise in both NMR and NIR spectroscopy and imaging, particularly with application to wood and agricultural products. He graduated with a BSc and MSc in chemistry from Otago University in New Zealand, and completed his PhD with Prof Sir Paul Callaghan FRS at Massey University in the field of physics, specifically magnetic resonance imaging and spectroscopy. Roger was introduced to NIR spectroscopy and chemometrics while working at the New Zealand Forest research Institute by Robert Meglen from NREL, USA in 1993 – so has now been working in the field for 30 years. He first started using IR, NIR and NMR spectra to predict wood quality in order to provide rapid non-destructive measurement of end-use performance.
Upon moving to Australia in 2001, worked at the Commonwealth Scientific and Industrial Research Organisation (CSIRO) where he was the Group Leader of the Forest Genetics, Genomics and Phenomics group. After leaving CSIRO he worked as an independent consultant (Meder Consulting) in the broader forestry and agricultural sector and as an Adjunct Professor in the Forest Research Institute at the University of the Sunshine Coast.
Since 2021 he has been working at Ridley Agriproducts in Australia where he leads their laboratory and analytical services. A major focus of this role is to expand a distributed NIR network across 18 feed mills to test raw materials and finished products in the livestock and fish feed sector.
He is the current Editor-in-Chief of the Journal of Near Infrared Spectroscopy and chair of the Australian NIR Spectroscopy Group (ANISG). He is a past member of the ICNIRS committee and was Chair of the organising committee for NIR-2019 in Australia.
Email: roger@mederconsulting.com
---
Hongfu Yuan, Conference President for the current ICNIRS Conference (2019-2021)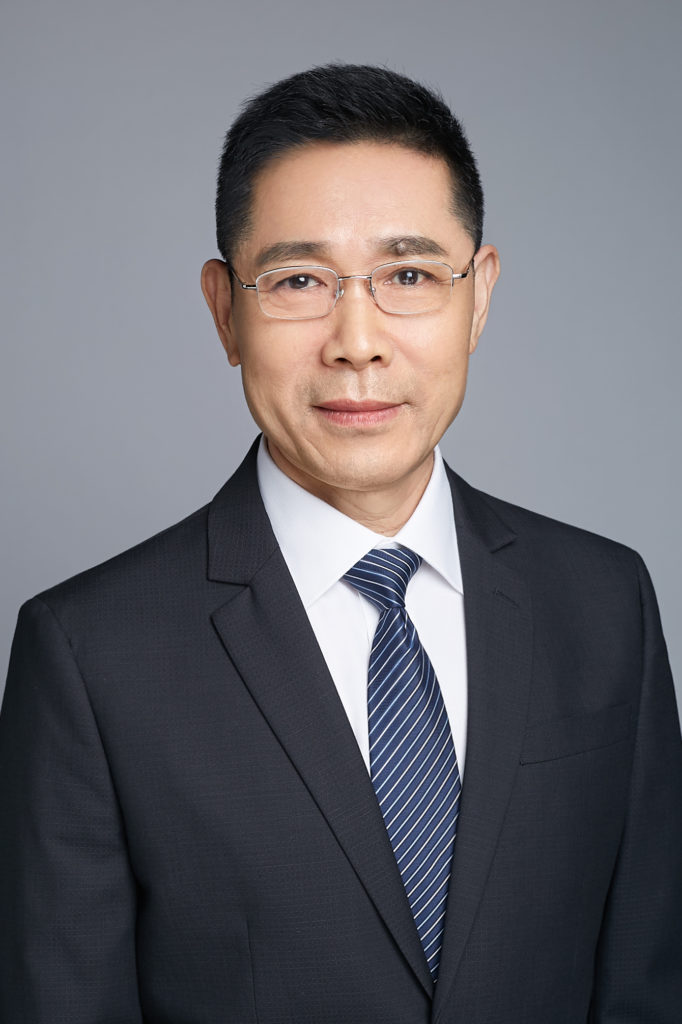 Prof. Hongfu Yuan received a BSc in chemistry from Shandong University, China in 1981. He obtained a MSc and a PhD in applied chemistry from Research Institute of Petroleum Processing (RIPP), China in 1984 and in 1994, respectively. From 1984 to 2005, Prof. Yuan worked for Department of Analytical Research of RIPP. In 1998, he was appointed as vice chair of Department of Analytical Chemistry Research of RIPP, where he leads a research group of NIR technology for refinery. Prof. Yuan has worked in Chemometrics research, NIR instrument development and NIR application from 1993. He developed the first Chemometrics software in Chinese version in 1997. He is one of co-authors of the first Chinese monograph on near infrared spectroscopy in 2000. Since 2006, he has been a full professor of Collage of Material Science and Engineering in Beijing University of Chemical Technology (BUCT), China. In 2006, Prof. Yuan was appointed as chair of Department of Analysis and Testing of BUCT. From 2006, He has hosted the development of many kinds of dedicated analyzers using molecular spectroscopy combined multivariate analysis, including asphalt analyzer, online pulp analyzer, live silkworm pupae male and female sorting equipment. Prof. Yuan has beening the chair of the Chinses society for NIR Spectroscopy (CCNIRs) which was founded in 2009. He is country representative (for China) of the Asian NIR Consortium (ANC). Prof. Yuan is an editorial board member of the Journal of Spectroscopy and Spectral Analysis. He is a member of the Chinses Technical Committee for Standardization of Instrumental Analysis and Testing (SAC/TC481). He was appointed as Chief Scientist of Science Popularization in the Field of Analytical Chemistry-Spectroscopy of China Association for Science and Technology in 2018.
Email: hfyuan@mail.buct.edu.cn
---
Anna Sandak, Elected member (2021-2025)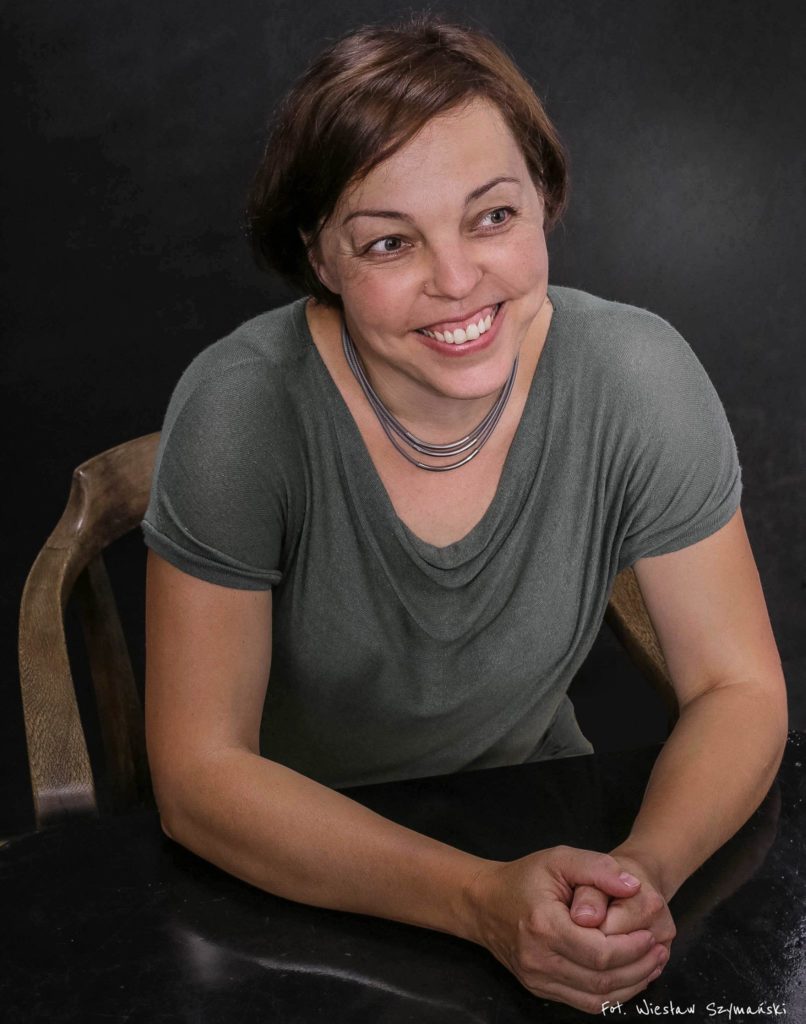 She has PhD in Wood Science and M.Sc. in Biology. Anna is a member of Italian Society for Near Infrared Spectroscopy, International Committee for Near Infrared Spectroscopy, International Research Group on Wood Protection, International Society for Plant Spectroscopy and in 2012 she was nominated as IUFRO Officeholder, deputy of division 5.03.05 – Biological resistance of wood. She also actively contributes to several COST actions, including FP1006, FP1101, FP1303, FP1407, FP1405, TU1403, CA 15216, CA16226, and CA19145.
Anna Sandak is the research group leader in Wood Modification at the InnoRenew CoE and associate professor at the Faculty of Mathematics, Natural Science and Information Technology at University of Primorska. She was previously employed at Trees and Timber Institute of Italian National Research Council, where she coordinated the Laboratory of Surface Characterization.
Her research activities include multi-aspect characterization of ligno-cellulosic materials, non-destructive testing, evaluation of degradation level of wood and wooden based products and application of different spectroscopic techniques for the characterization of bio-based materials. She is analysing multi-scale relationship and performance of modified and functionalized bio-based materials and implementing them as new architectural elements. Her passion is to search for biomimetic solutions for design of new materials and to promote knowledge-based use of bio-inspired materials in modern sustainable buildings.
In her 15-year scientific career, actively contributed to over 20 scientific projects (seven as the main investigator). She published 70 peer-review journal contributions, 1 monography, 7 book chapters, one encyclopaedia entry and is co-author of 2 patent claims. She has also contributed to 180 peer-reviewed papers in conference proceedings. She is member of editorial board of 6 and serves as a reviewer of 30 scientific journals.
Email : anna.sandak@innorenew.eu
---
Tiziana Maria Piera Catteneo, Elected member (2021-2025)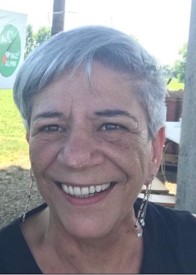 Tiziana, qualified (1983) in Food Technology at the University of Milan, Italy, has been employed by the Council for Agricultural Research and Economics (CREA), since 1987 at the Research Centre in Lodi (CREA-FLC). She began research into the application of near infrared spectroscopy on dairy field 20 years ago (1996) in cooperation with instrumentation suppliers and cheese-making firms. She became Research Manager in 2003 and continues to improve the development of applied research in dairy and "fruit and vegetable" fields.
Since 2010 Member of the Aquaphotomics Community
2010-2017 she has been appointed as Director of the Research Unit for Food Processes in Milan: also this structure is one of those grouped into the Council for Agricultural Research and Economics, the application field is mainly today "food transformation" from field to consumer, in particular for sustainable, safe and eco-friendly processes, and for food traceability.
Present position, since July 2, 2017: Research Manager of CREA Dept., Milan, Italy
The scientific activity is supported by about 390 research papers, lectures, and posters.
Participation to the National and International Groups:
Member of INTERNATIONAL INSTITUTE OF REFRIGERATION – Commission C2 (2012-2017)
President of the Italian Society for Near InfraRed Spectroscopy (2010-2016)
National Agro-Food Cluster (CLAN) – Member of item 5: agro-industrial plants (since 2015)
Member and CREA expert into the Focus Group of CAPINFOOD project (2011-2014) – UE-SEE, ID: SEE/ B/0027/1.3/X
Member of ICNIRS (International Committee of Near InfraRed Spectroscopy) Advisory Committee (2021-2025)
Email : tiziana-cattaneo@crea-gov-it
---
Vincent Baeten, Elected member (2021-2025)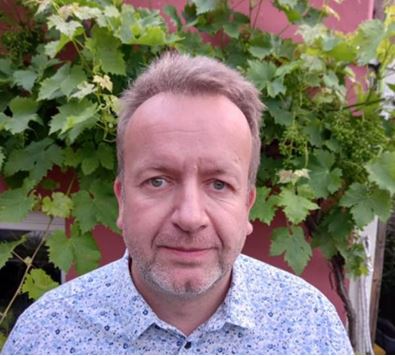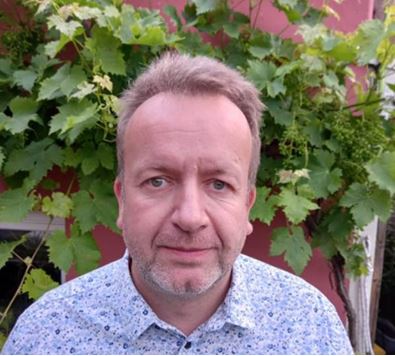 Dr Ir Vincent Baeten obtained his Engineering degree in Agronomy (1993) and PhD (1998) in Agricultural Sciences at the Catholic University of Louvain (UCLouvain, Louvain-la-Neuve, Belgium) and started his NIR career as ERASMUS student at the University of Cordoba. He has been awarded a Marie-Curie Fellowship (1996-1998) at the Instituto de la Grasa of the CSIC (Spain) (under the supervision of Dr Ramón Aparicio and Dr Marc Meurens). During more than 20 years he has worked at the Walloon Agricultural Research Centre (CRA-W, Belgium) in the team of Dr Pierre Dardenne.
Today, Vincent Baeten is Scientific Director of the Quality and Authentication of Products Unit at CRA-W (QAP Unit). Since 2013, he is also invited professor at UCLouvain and teaches application of spectroscopy and sampling to food analysis. Vincent Baeten was awarded the 2011-Q-Interline Sampling Award for the contribution in sampling applied to spectroscopy methods. In 2012-2013, he was awarded by the Brazilian Program Ciência sem fronteiras as Pezquisador visitante especial at University Federal of Para (UFPA, Belem, Brazil). During this stage, he contributes to the creation of the NIR laboratory in the CVACBA laboratory from UFPA. Vincent Baeten has about 25 years of experience in European projects dealing with the development of spectroscopic methods. He has participated or participates in several European and International projects dealing with quality, safety, traceability and authentication of food and feed products (STRATFEED, TYPIC, MEDEO, CO-EXTRA, TRACE, EURL-AP, SAFEED-PAP, FEEDforHEALTH, CONFFIDENCE, QSAFFE, FOODINTEGRITY, AUTHENT-NET, IAIEA/FAO-HandheldFraud, SENSORFINT). He has published more than 150 peer-reviewed scientific papers and book chapters.
At first, Vincent Baeten focused his studies on the authentication of juice, coffee, cocoa, edible fats and oils by NIR, MIR and Raman spectroscopy. Then, since his first position at CRA-W, he has contributed to the demonstration and the validation of near infrared microscopy for the detection of processed animal proteins (PAP) in compound feeds. This pioneer work on NIR microscopy has largely contributed to the nomination of CRA-W as European Union Reference Laboratory for Animal Proteins (EURL-AP) since 2006. In 2001, Vincent Baeten contributed to the installation at CRA-W of one of the first NIR hyperspectral imaging systems dedicated to food and feed laboratory analysis. He has contributed with his colleagues to the demonstration that NIR hyperspectral imaging was an elegant solution to tackle challenges in food and feed analysis. Demonstration of the detection of animal particles from different species as well as the full screening of ingredients of compound feed have been positively concluded. Later, different studies contribute to demonstrate the potential of NIRS and NIR HSI for the detection of chemical (e.g. non-protein nitrogen as melamine) and botanical contaminants (e.g. ergot bodies in cereals), botanical impurities (e.g. olive leaves in spices), animal contaminants (e.g. insects or cysts); or industrial contaminants (e.g. plastic particles).
Email : v.baeten@cra.wallonie.be
---
Guo Longhai, Elected member (2021-2025)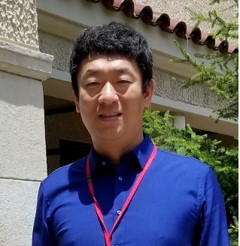 Dr. Longhai is an Assistant Professor in College of Material Science and Engineering of Beijing University of Chemical Technology (BUCT), China. He obtained a BSc and a MSc in Polymer Materials from Beijing University of Chemical Technology (BUCT), and completed his PhD with Prof. Yukihiro Ozaki in chemistry at Kwansei Gakuin University, focusing on crystallization of polymer materials using IR and NIR spectroscopy and chemometrics. His research activities include on-line analysis and control on polymerization process using NIR spectroscopy, synthesis and application of waterborne polymers, as well as the study on their structure evolution by using IR and NIR spectroscopy.
Email : guolh@mail.buct.edu.cn
---
Hoeil Chung, Elected member (2023-2027)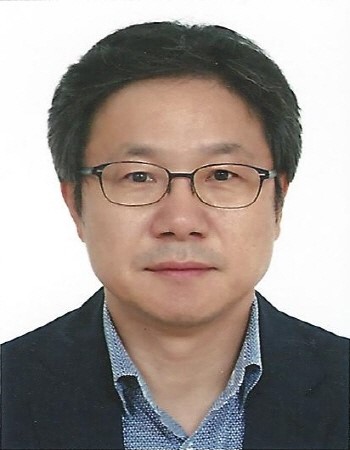 Hoeil Chung is a Professor in the Department of Chemistry in Hanyang University, Seoul, Korea. He obtained his B.S. from Hanyang University in 1989 and Ph.D. from the University of Iowa in 1994. Right after obtaining his Ph.D., he joined SK Energy in Korea as a research scientist and was involved in projects for developing diverse NIR spectroscopic on-line monitoring systems. In 2002, he joined Hanyang University and started his academic research in the areas of transmission/wide area coverage Raman spectroscopy for non-destructive analysis, reproducible and reusable SERS schemes to detect disease biomarkers, electrochemical synthesis of metal–alloy nanostructures and development of advanced chemometric algorithms. He has published more than 200 papers in peer-reviewed journals.
Email :
---
Douglas Fernandes Barbin, Elected member (2023-2027)
Douglas Barbin holds a degree in Food Engineering from the State University of Campinas (2003), a Master's degree in Food Engineering from the State University of Campinas (2007) and a PhD in Biosystems Engineering – University College Dublin (2012). His PhD thesis was about the application of NIR hyperspectral imaging to food products. He held a post-doctorate at the State University of Londrina (UEL), and at the Federal Technological University of Paraná (UTFPR), in the application of NIR spectroscopy for food analysis. He currently holds the position of Associate Professor at the Faculty of Food Engineering (FEA) at Unicamp. He was coordinator of the Graduate Program in Food Engineering (2018-2022), and General Coordinator of Graduate Studies (2020-2022) at FEA/Unicamp. He has experience in the area of Food Science and Technology, with emphasis on Food Engineering, working mainly on the following subjects: food process engineering, NIR spectroscopy, computerized systems in food processing, chemometrics, computer vision.
Email :
---
Daniel Cozzolino, Elected member (2023-2027)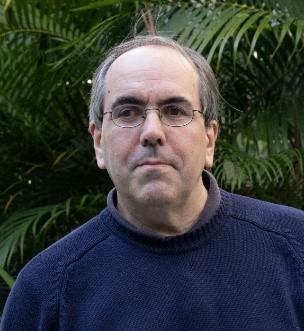 Daniel Cozzolino is an Associate Professor and Principal Research Fellow with the Queensland Alliance for Agriculture and Food Innovation (QAAFI, University of Queensland). He has worked in several positions including Associate Professor in Food Chemistry (RMIT University), Head of Agriculture (CQUniversity), Senior Research Fellow Barley Breeding (University of Adelaide, Adelaide), Team Leader Rapid Analytical Group (The Australian Wine Research Institute, Adelaide), Head of Animal Nutrition (INIA La Estanzuela, Uruguay). His research focusses on the application of chemometric and spectroscopic methods (e.g. NIR, MIR, hyperspectral) in a wide range of fields. He has published more than 550 peer-review articles and book chapters (h index 70). He was presented in 2013 with the Hirschfeld Award by the International Council of Near Infrared Spectroscopy for his outstanding contributions on the field of NIR spectroscopy. He ranked 94 in Australia and 3665 in the world as best-Chemistry-Scientist 2023 (Research.com).
Email :
---
Nancy Cao, Elected member (2023-2027)
Email :
Updated : 13 September 2023