The next spectra are a part of the historical data kindly provided by Karl Norris and collected on his spectrometer Cary 14. This webpage contain 82 spectra of breakfast cereals.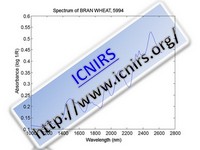 BRAN WHEAT, 5994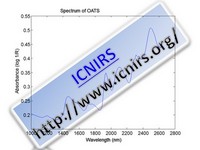 OATS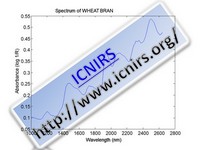 WHEAT BRAN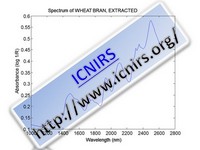 WHEAT BRAN, EXTRACTED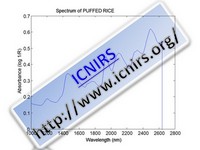 PUFFED RICE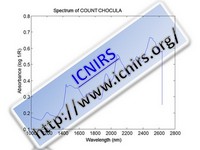 COUNT CHOCULA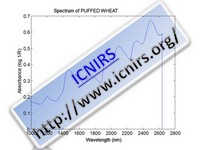 PUFFED WHEAT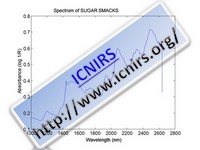 SUGAR SMACKS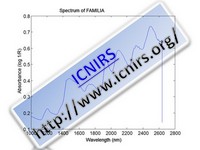 FAMILIA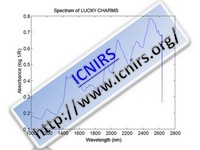 LUCKY CHARMS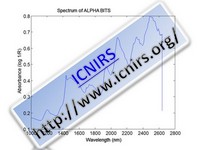 ALPHA BITS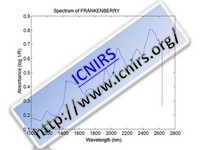 FRANKENBERRY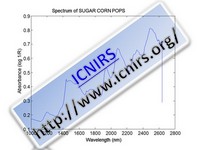 SUGAR CORN POPS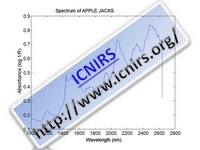 APPLE JACKS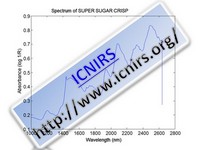 SUPER SUGAR CRISP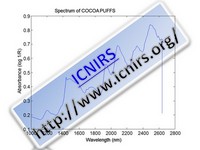 COCOA PUFFS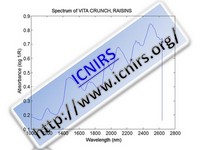 VITA CRUNCH, RAISINS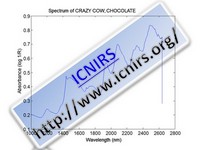 CRAZY COW, CHOCOLATE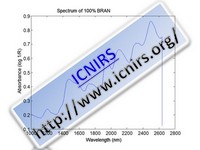 100% BRAN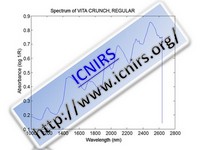 VITA CRUNCH, REGULAR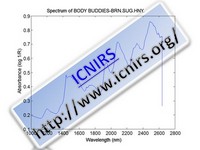 BODY BUDDIES-BRN.SUG.HNY.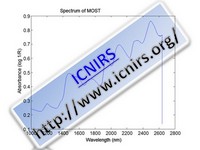 MOST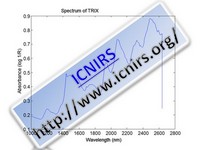 TRIX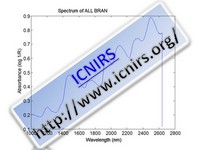 ALL BRAN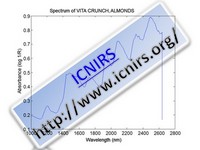 VITA CRUNCH, ALMONDS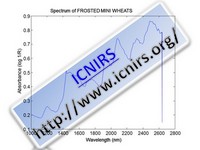 FROSTED MINI WHEATS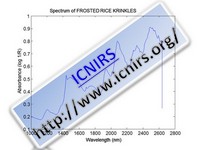 FROSTED RICE KRINKLES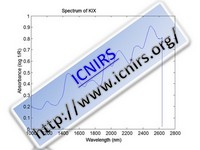 KIX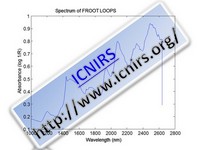 FROOT LOOPS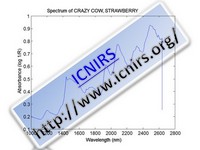 CRAZY COW, STRAWBERRY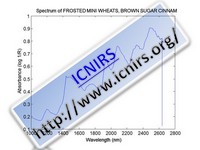 FROSTED MINI WHEATS, BROWN SUGAR CINNAM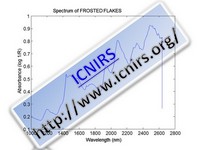 FROSTED FLAKES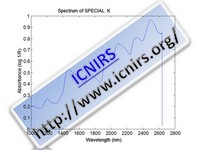 SPECIAL K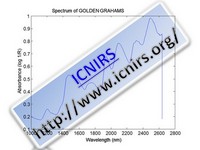 GOLDEN GRAHAMS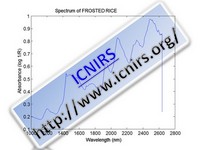 FROSTED RICE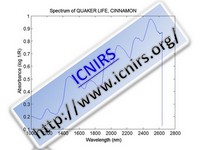 QUAKER LIFE, CINNAMON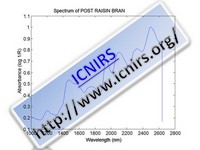 POST RAISIN BRAN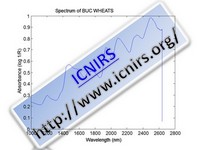 BUC WHEATS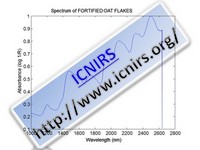 FORTIFIED OAT FLAKES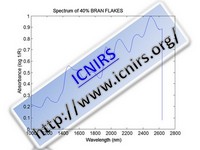 40% BRAN FLAKES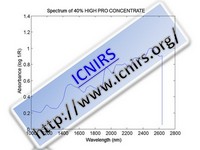 40% HIGH PRO CONCENTRATE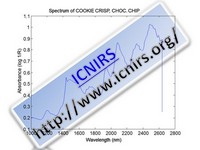 COOKIE CRISP, CHOC. CHIP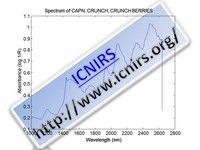 CAPN. CRUNCH, CRUNCH BERRIES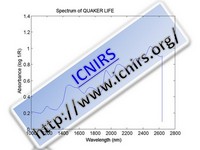 QUAKER LIFE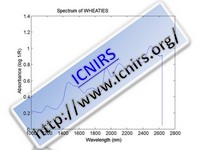 WHEATIES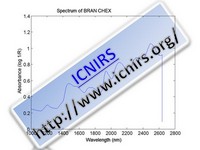 BRAN CHEX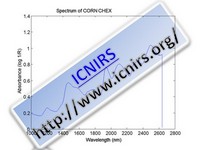 CORN CHEX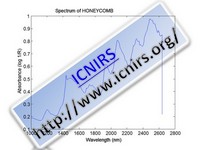 HONEYCOMB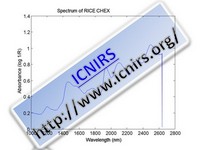 RICE CHEX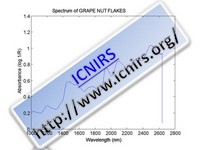 GRAPE NUT FLAKES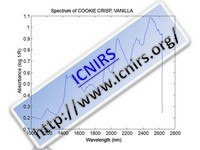 COOKIE CRISP, VANILLA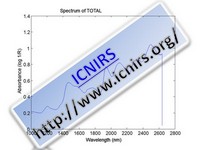 TOTAL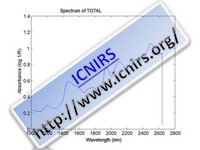 TOTAL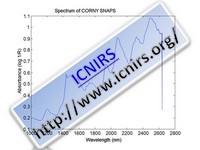 CORNY SNAPS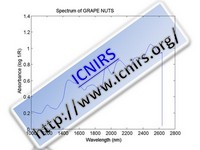 GRAPE NUTS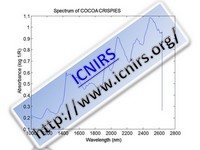 COCOA CRISPIES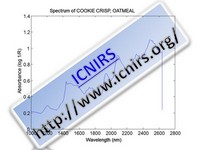 COOKIE CRISP, OATMEAL
RICE KRISPIES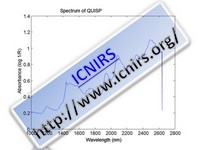 QUISP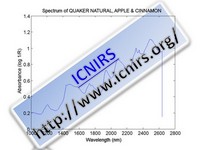 QUAKER NATURAL, APPLE & CINNAMON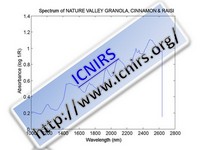 NATURE VALLEY GRANOLA, CINNAMON & RAISI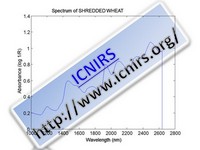 SHREDDED WHEAT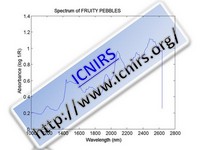 FRUITY PEBBLES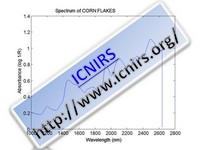 CORN FLAKES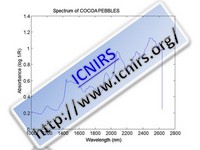 COCOA PEBBLES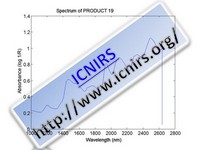 PRODUCT 19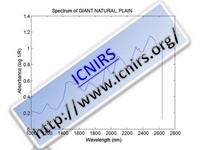 GIANT NATURAL, PLAIN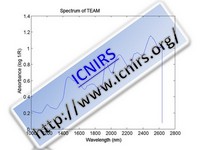 TEAM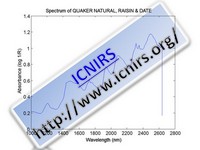 QUAKER NATURAL, RAISIN & DATE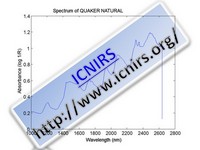 QUAKER NATURAL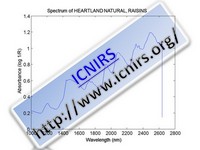 HEARTLAND NATURAL, RAISINS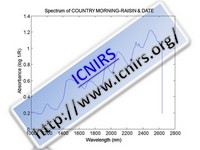 COUNTRY MORNING-RAISIN & DATE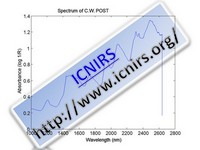 C.W. POST
C.W. POST, RAISINS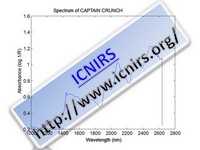 CAPTAIN CRUNCH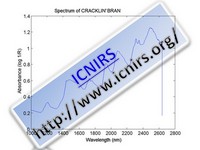 CRACKLIN' BRAN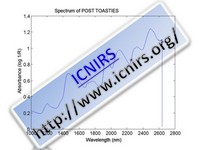 POST TOASTIES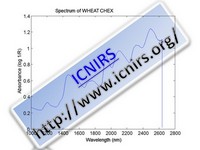 WHEAT CHEX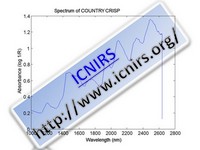 COUNTRY CRISP
NATURE VALLEY GRANOLA, FRUIT & NUT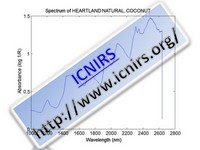 HEARTLAND NATURAL, COCONUT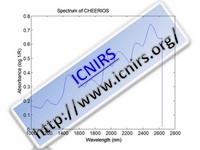 CHEERIOS
Date online : 3 June 2013